text.skipToContent
text.skipToNavigation
BE THE COLOURIST YOU WANT TO BE. BECAUSE EVERYTHING YOU NEED IS ALREADY INSIDE.
Did you know that cool colour services are one of the major business drivers in a salon?
A lot of clients are looking for cool and neutral colour results, whether it is a ashy blonde, a cool brown or even enticing hues of cool fashion tones.
We know that cool colour services are challenging, each client's level of depth and service is different, techniques and application methods are endless and clients expectations are very high. This is where we can help you with IGORA COOLS.
THE PERFECT COOL TONES FOR YOUR CLIENTS
The powerful IGORA COOL portfolio of cool tones, available now with new shades ranging from beautiful cendrés to a enticing ash and jade
With specific pigment combinations in every shade offering the perfect level of neutralisation for every level of depth
Complementing shades in the IGORA ROYAL and VIBRANCE portfolio, for perfect equal colour results, without risk of over pigmentation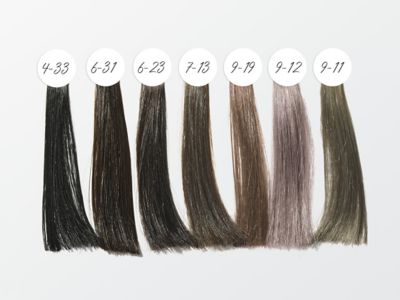 HOW IT WORKS
The IGORA COOL shades formulas are specially designed for the need of strong neutralisation when lifting or highlighting, even on darker bases.
The unique pigment combination is tailored to the need of different bases, to counteract unwanted underlying tones, from red to yellow, offering beautiful cool colour results.
For more information check the IGORA Cool Shades Manual here.
HOW TO USE
Mixing ratio 1:1
White hair coverage of up to 70% for IGORA ROYAL and up to 50% for IGORA VIBRANCE
IGORA ROYAL Oil Developer 3%| 10 Vol., 6%|20 Vol., 9%|30 Vol
IGORA VIBRANCE Activator Gel 1.9%| 6 Vol., or Activator Lotion 1.9%|6 Vol., 4%|12 Vol.
Intermixable with all current IGORA VIBRANCE and IGORA ROYAL shades (except 10- and 12-series)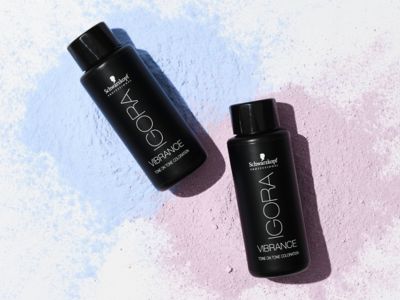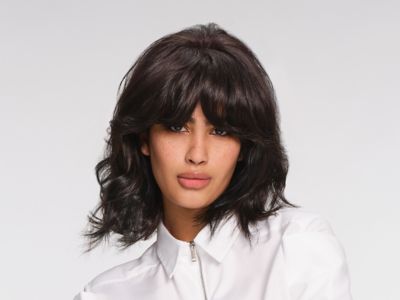 TIPS & TRICKS
Mix one part of an IGORA ROYAL Natural shade with two parts of your chosen IGORA ROYAL Cool Fashion shade to achieve 100% coverage.
Use Chroma ID, our semi-permanent mix and tone colour system matching IGORA ROYAL and VIBRANCE tone directions, between colours to refresh dull mid-lengths and ends.
For more information check the IGORA Cool Shades Manual here.
NUMBERING SYSTEM
To keep things simple and create a portfolio that is super-effective and easy to use, our portfolio is based on a combination of up to 3 numbers.
The number in front of the dash (5-) indicates the depth of the shade and tells you the ideal base to choose in order to achieve true-to-tuft results.
The numbers after the dash (-88) represent the primary and secondary tone direction. The IGORA colour wheel provides a clear overview of where each IGORA shade falls within the spectrum and helps you choose the correct formula for every client. Shades directly opposite each other or with the same intensity will cancel each other out.
Depth/ base shade:
1 – Black
3 – Dark brown
4 – Medium brown
5 – Light brown
6 – Dark blonde
7 – Medium blonde
8 – Light blonde
9 – Extra light blonde
10 – Ultra blonde
Tone Direction:
- 0 Natural
- 1 Cendré
- 2 Ash
- 3 Matt
- 4 Beige
- 5 Gold
- 6 Chocolate
- 7 Copper
- 8 Red
- 9 Violet